About

Renbrac is a small, start-up family business based in the town of Oakham in Rutland, UK , that required a new logo design. It was requested that the logo would somehow convey the spirit of where they currently live and also incorporate a visual connection to their Irish roots. The client asked for use of elements that linked to nature and/or a bird and requested a racing green or navy blue colour.
In May 2019 they asked for the word 'Renewables' to be added to the logo and for a flyer design.
Duration 

June 2015 and new flyer in May 2019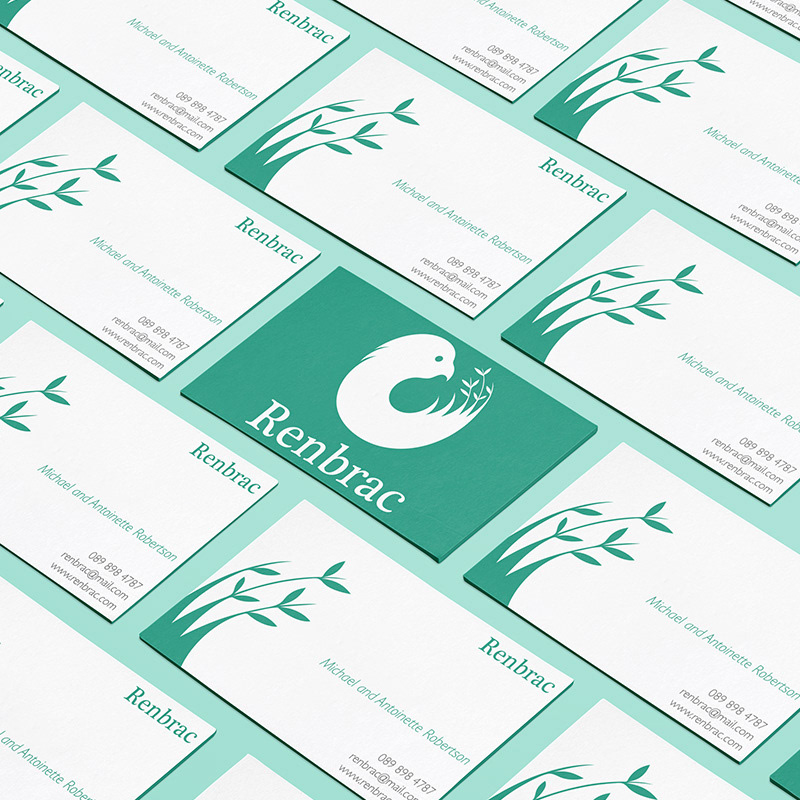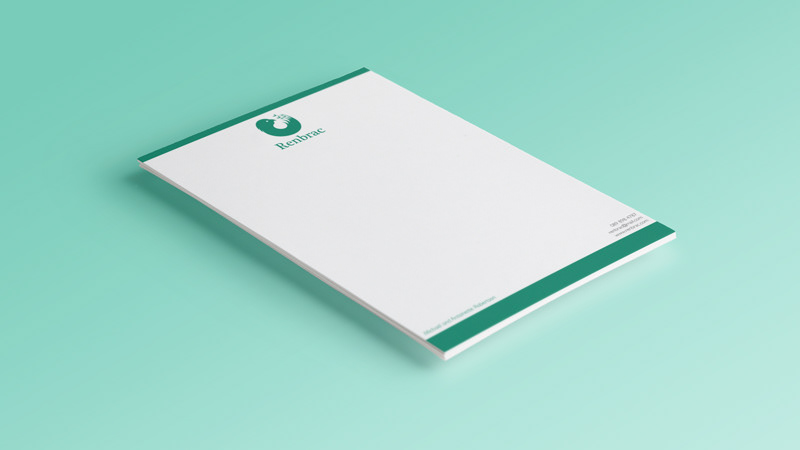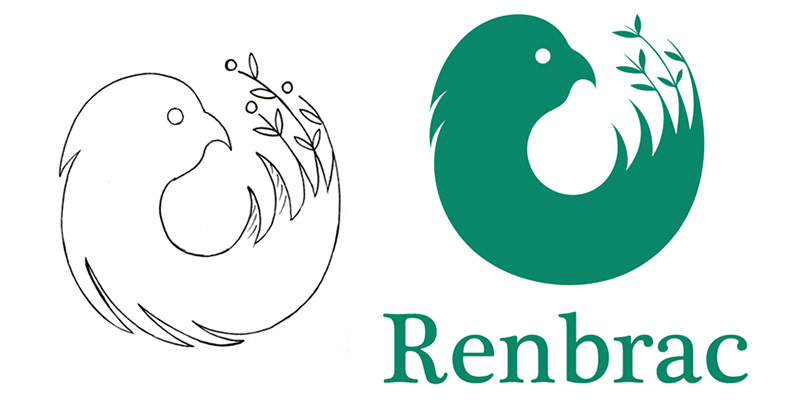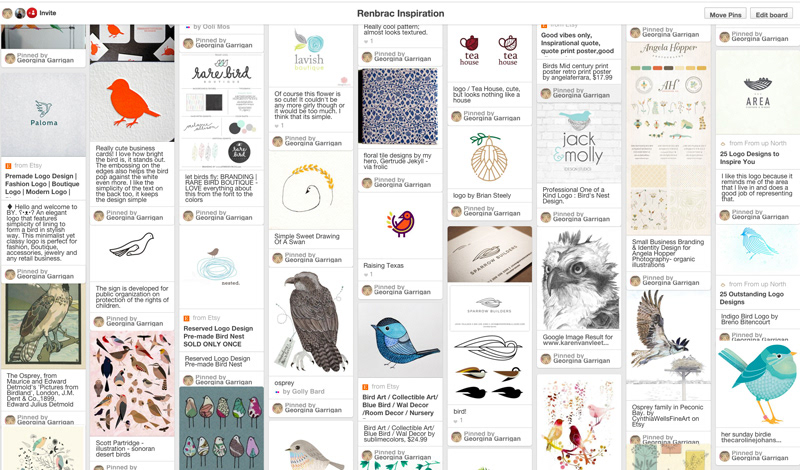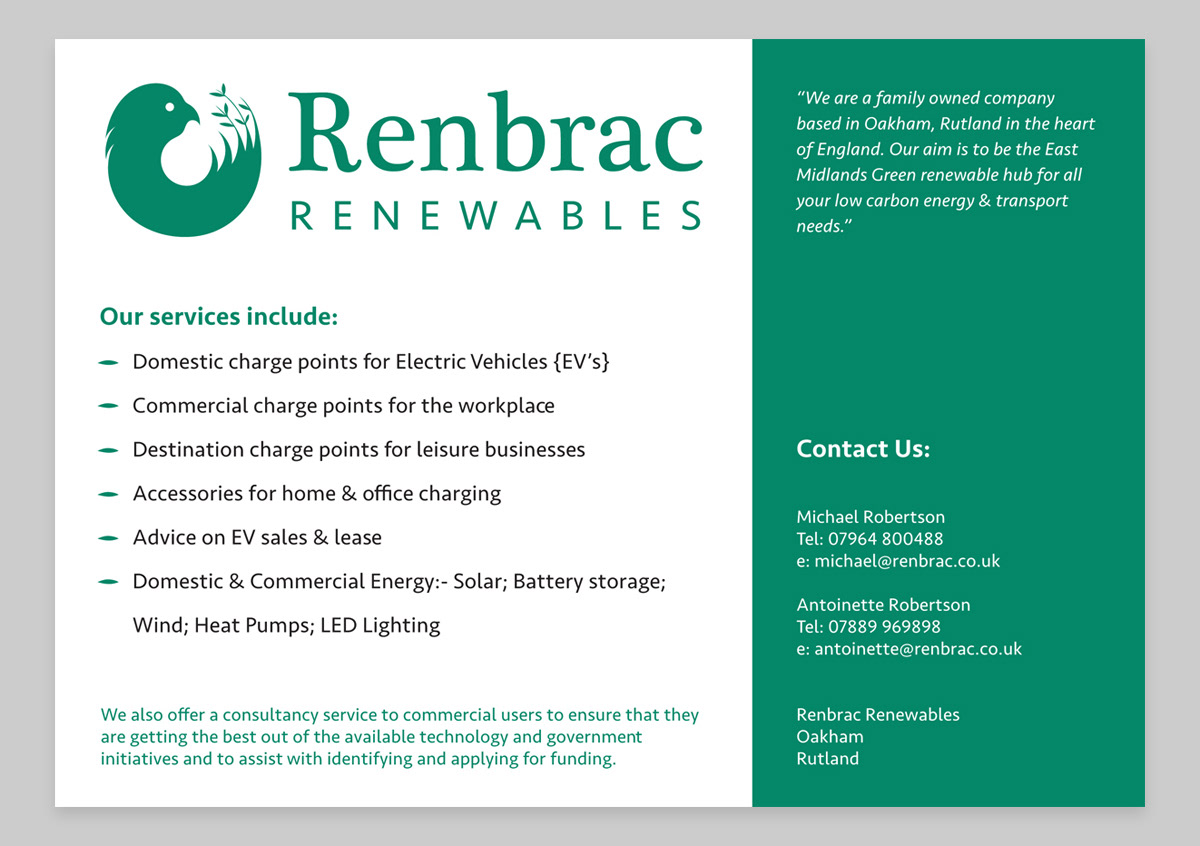 Approach

1) Research
I researched native plants of Ireland and native birds of Rutland in order to generate ideas. I interviewed the clients about their aesthetic tastes, what message they wanted to communicate to their target audience and then created a Pinterest board for potential design influences.
2) Sketching
I sketched ideas on paper and experimented with how forms might interact with each other or with letters. After a few separate sketching sessions, a few of the stronger ideas were selected and developed in further detail.
3) Logo Development
Hand drawn versions of logo options were carried out in black pen. These drawings were traced into Adobe Illustrator to be adjusted, refined and coloured. Numerous font and colour options were tested and three final options were sent to the client for consideration. Following on from the client's review, the preferred logo design was selected.
4) End Result
The final logo is a visual combination of an Osprey bird (native to Rutland) and green foliage (connection to Irish nature). Plantagenet Cherokee was selected as the final font for the logo because of its traditional yet laid back appearance and Gill Sans was selected for bodies of text on stationary. Business card, letterhead and compliments slip designs were created using elements from the final logo.