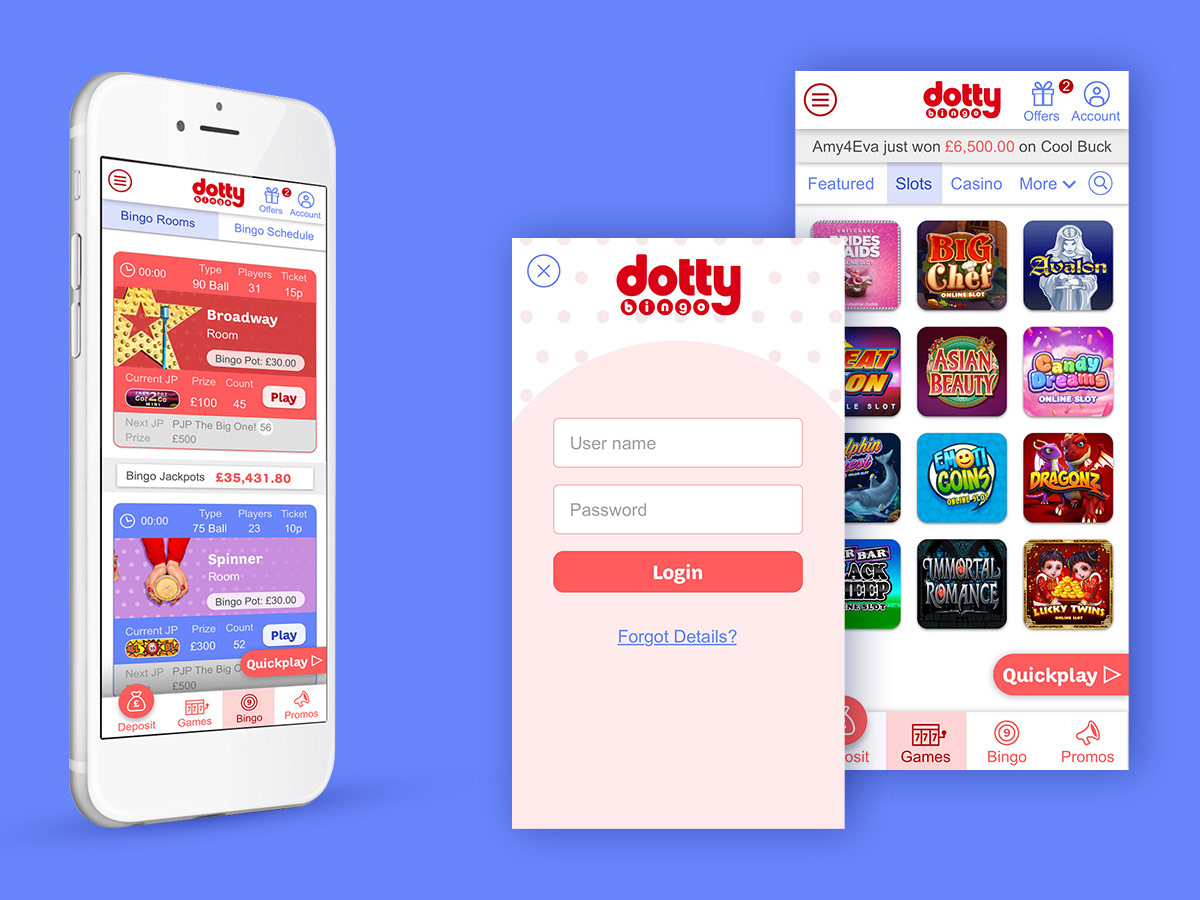 The Brief
Redesign the user experience and user interface of Dotty Bingo on both mobile and desktop.
The Idea
Dotty Bingo is primarily a female, casual player website. I decided to create a more 'bubbly' and light-hearted version of the website's visual identity. I also improved the workflow and graphic components to create a more user-friendly gaming experience.
Execution
I was involved in the whole design process - from initial sketching on paper to low fidelity, wireframe mockups, early prototyping, testing, getting feedback from developers, designers and users, creating high fidelity mockups and polished interactive prototypes.
Duration
September - December 2017